Clark/Kara vid. I wouldn't think of that pairing if not for Clark's reaction which you can see at the very beginning (when he's backing off). I think it's really telling of him ;) Other than that - if you don't like an idea of that pairing, don't watch. I'm not forcing anyone. I made this video for fun and pleasure.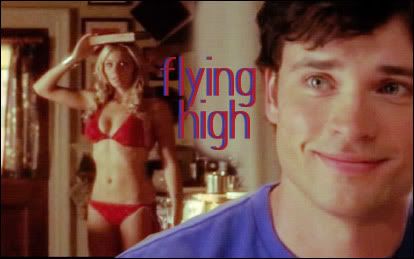 Title:
Flying high
Fandom:
"Smallville"
Pairing:
Clark/Kara (gasp! oh, the shock!)
Summary:
"I know that we can't be together/But, I just like to dream"
Size:
14 Mb (in wmv)
Warning:
spoilers for 7x08.
Download: right here
(right click - save as...).
And here's an
Imeem link
(just in case).
Comments mean to me more than you can imagine.

(
Collapse
)
(
Collapse
)